This is a highlight that no one predicted that occurred midway through the third quarter of the Los Angeles Lakers and Orlando Magic game Sunday evening. 
Pau Gasol hoped to score an easy basket, but Glen "Big Baby" Davis comes from underneath to deny, deny, deny, the Laker Big.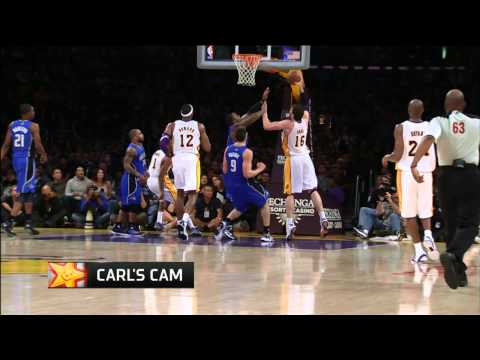 Orlando would end up scoring 40 points in the 4th quarter to take the game from the Lakers 113-103.