Kevin Durant and Kobe Bryant both had impressive games Sunday night as Durant racked up his first triple-double and showed the legions of not-so-smart social media sports fans, he does more than just score. In fact, his passing and ball-handling skills have improved over the past two seasons, and this year it seems he is solidifying himself as an all-around player.
Durant accumulated 25 points, 13 rebounds, and 10 assists.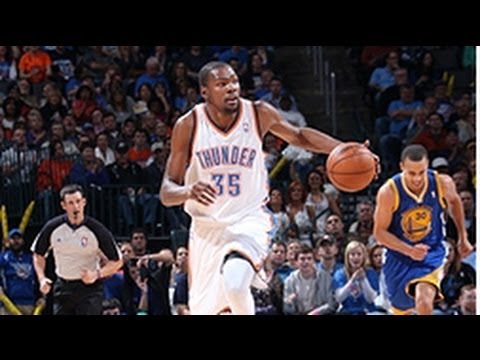 The other end of the age spectrum is Kobe Bryant who has been incredibly efficient this season and somehow has found a time machine and just won't quit. He racked up his 18th career triple-double with 22 points 11 rebounds, and 11 assists and it amazes fans across the NBA spectrum that he's able to perform at this level at his age.