There's a common thread between Denver Nuggets great, David Thompson, and newly acquired NBA great, Andre Iguodala, besides playing for the same team.
Athleticism.
During the height of Thompson's popularity in the NBA, only one player was more explosive than he, and that person was Dr. J. Just like Dr.J, Thompson's athleticism and offensive mastery blew minds and was unparalleled. He had the ability to score anywhere on the court, but it was his 'air-time' and the capability he had in the oxygenated air space that wowed critics, enthusiasts, and opponents.
David Thompson was pretty freaking athletic.
And awesome.
This isn't about his cocaine and alcohol addictions that would shorten his bright career, but his amazing athletic prowess that left people with their jaws on the floor.  To say he was incredible, would be slapping him in the face; his spryness was nearly unmatched at the time.
He began his career in the ABA, but the Atlanta Hawks (NBA) would draft him. He would choose the hipster ABA to start his basketball career in; the Denver Nuggets would actually acquire the phenomenal athlete as part of a trade from the Virgina Squires. In his first season, he was Rookie of the Year averaging 26 points; and it was in the final ABA Finals that he would square off against Dr. J, but he would be the bridesmaid as the Nets would defeat Denver.
Following that season –as you should know your history by now in this sector — the NBA absorbed four ABA teams, one of those teams was the Denver Nuggets. In his first season in the NBA, Thompson would score 25.9 points per game, and the following year would score 27.15 points. It was during this season that Thompson would compete with George Gervin for the scoring title and would come down to the wire. Thompson would score 73 points against the Detroit Pistons, but Gervin would pour out 63 points to take the honor.
The following season, he would average 24 points per game, but in 1979-80 he would only play 39 games due to injuries. In 1980-81, he averaged 25.5 points per game, but his extracurriculars would catch up with him in Denver. During the 1981-82 season, he would see less burn as he was benched averaging 20.4 minutes per game; it was during the off-season he would be traded to Seattle.
In the 1982-1983 off-season, he went to a rehab center in Denver, and returned to Seattle in the following season, but would receive his final blow in 1984 as he fell down a flight of stairs at Studio 54; Seattle waived him.
Although, his time wasn't as tenured as he would have liked in the NBA, his athleticism stands out.
'Skywalker' was one of the most captivating players to behold during the '70′s with his high-flying antics. He was one of the original 'high-fliers' in the NBA, as he had an ability to get to the rim with ease. The way he finished at the rim was beautiful, and he made the art of dunking look like it was a walk in the park. He had style and fluid going to the basket, which is indicative of his athleticism.
That's not even touching on his 44-inch vertical leap — some say it was 48 inches –the man was created to walk on air.
"The whole meaning of vertical leap began with David Thompson." - Michael Jordan
He was birthed to stay parallel to the rim at all times; the way he rose above the competition was very literal when speaking about his abilities.
Not to mention, Michael Jordan adored David Thompson; many would introduce him as the "Michael Jordan before Michael Jordan" as you could see Thompson's game in Jordan's powerhouse offensive skill set.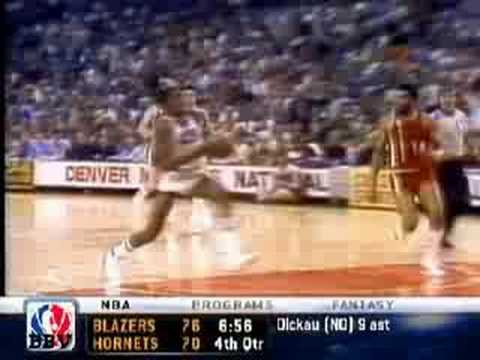 "He [Jordan] told them that he was a big fan of mine and I was the one that really inspired him. Being that there was so many North Carolina people he could've chose, I was honored." - Thompson on presenting Jordan during his HOF induction
So, yeah, Thompson was pretty special.
As is Andre Iguodala.
While, Iguodala may not compete with Kevin Durant for a scoring title, or average 25 points a season, Iguodala does share something else with Thompson and that's his exquisite athletic body.
Iguodala is one of the premier athletes in the NBA today; he's best when he is coming off of a fast-break to take it to the rim. He's not only insanely gifted, but he's a creative finisher as well.
Iguodala's athleticism is easy recognizable though his dunks, and like Thompson, he finished second — to Nate Robinson –  in the NBA's Dunk Contest.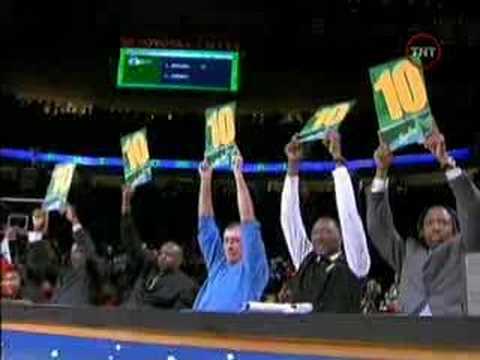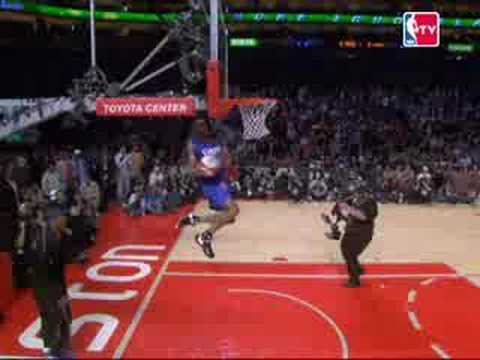 Iguodala has also exhibited he has bounce as well, which is indicative of a player with athleticism of his caliber.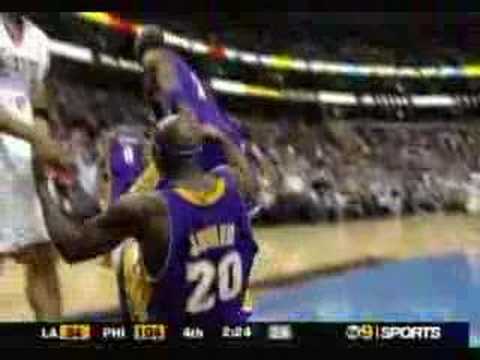 Although his dunks are the easiest way to view his athleticism, that's not the only place where it's evident of his god-like physical presence; you can see this when he executes defensive sets like a brain surgeon, or how he can set up his teammates with his play-making ability. As we all know, Iguodala is a do-it-all basketball player and that title means his athleticism has infiltrated all facets of his game.
While, Iguodala doesn't rack up 20+ points per game on a consistent level, he does operate on an athletic level that's similar — not identical — to his Denver Nuggets brethren in David Thompson.
Welcome, Andre Iguodala, to the Band of Dunking Denver Nuggets Brothers.