Dwyane Wade, of the Miami Heat, was attempting to dunk on a fast-break, but couldn't convert; thus, he misses a wide-open dunk. Although, this was indeed very comical, the Heat would defeat the Los Angeles Clippers 94-80.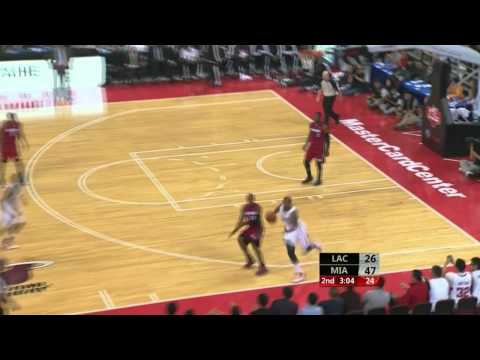 Post-game, D-Wade admits he was "caught up" as he couldn't make up his mind in what he wanted to do.
Whatever you say, Wade.