John Lucas III is most notable for being "that guy" that LeBron James 'leap-frogged' over, but with plays like the one below, he may become known for something else.
Lucas plays for the Toronto Raptors — and may not get a ton of burn considering Kyle Lowry and Jose Calderon get the bulk of point guard minutes — but Lucas showed how useful he can be when he sank this three-pointer at the end of the first quarter against the Milwaukee Bucks.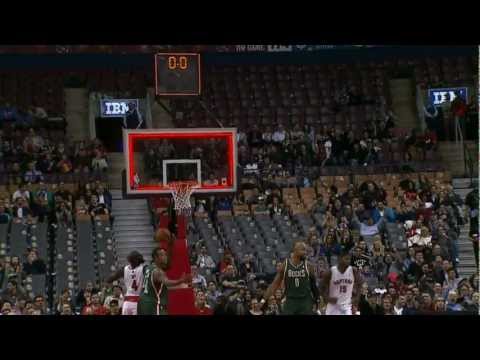 The Raptors would go on to defeat the Bucks, 104-95, Monday night.