You may remember the Jeremy Evans block on one end of the court, dunk on the other end of the court, but it's not a Los Angeles Clippers game unless there is at least one Blake Griffin dunk.
Here is Chris Paul dishing it to Blake Griffin who goes in for the dunk.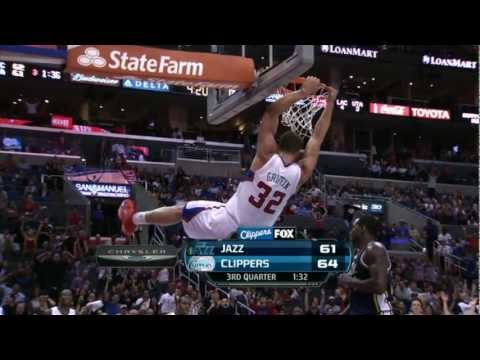 The Clippers would end up winning this preseason game against the Utah Jazz 96-94.