The Denver Nuggets' locker room can pose to be an interesting place, but it's even more interesting when a player rides his Segway in their facilities.
I think you know what player would do that: JaVale McGee.
It begins at the :20 mark.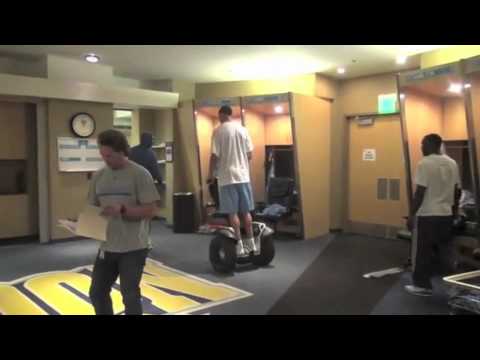 JaVale McGee may be the most interesting man in Denver, and the Segway bit just takes it over the top.
Your starting center, Nuggets fans.