If you didn't think the 2011-2012 NBA Playoffs could get any stranger, you were very wrong. Without Rajon Rondo during Game 2 of their first-round Eastern Conference playoff series against the Hawks, the Boston Celtics were going to snatch a win on Tuesday night, but that wasn't the strange part.
It's what Paul Pierce did at midcourt at 1:15 during the 4th quarter: HE TEBOWED!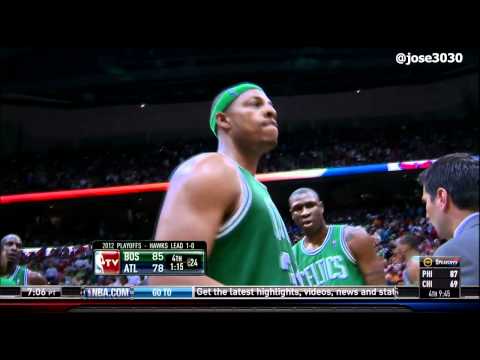 Celtics would snag Game 2, 87-80, and Paul Pierce would rack up 36 points, 14 rebounds and 4 assists.
H/T Jose3030