Things always get testy in the playoffs, especially when it's a close contested game such as the one in the Eastern Conference Semifinals between the Indiana Pacers and the Miami Heat.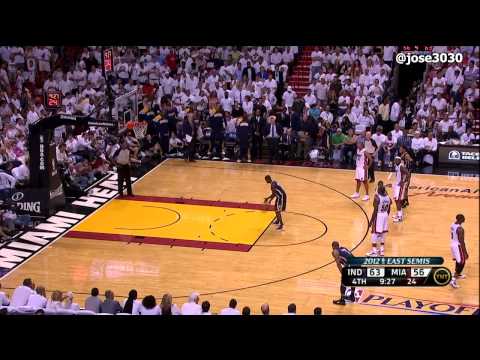 This happened during the 9:27 mark of the 4th quarter when Wade dished a flagrant foul on Collison.
No matter the frustration, on either end, players have to be careful about the harshness of their fouls.
H/T Jose3030