The NBA effects of the NBA Lockout strikes again!!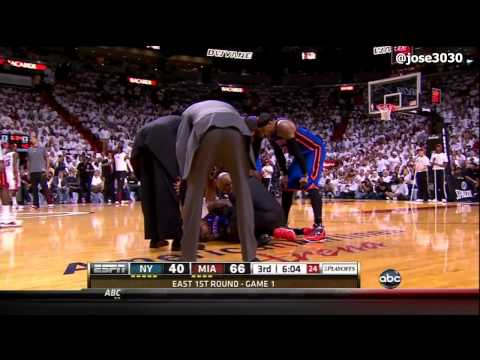 Not only did the injury bug take out Derrick Rose today, but it struck again. This time affecting the New York Knicks and their rookie Iman Shumpert. Midway through the 3rd quarter, Shumpert was dribbling the ball up the court in an effort to get by Mario Chalmers,  he planted his left foot in an odd way. He, then, collapsed to the ground grabbing his left knee.
New York Knicks rookie Iman Shumpert suffered a torn left ACL and lateral meniscus, an MRI revealed on Saturday. He is expected to miss 6-8 months after surgery, according to the team.
Iman was averaging  9.5 points, 3.2 rebounds, 2.8 assists and 1.7 steals per game this season.