The NBA Playoffs can be unpredictable, but when it happens in an injury of this magnitude, it's beyond saddening.
With 1:10 left in the 4th quarter, Derrick Rose went down with an apparent knee injury as seen below.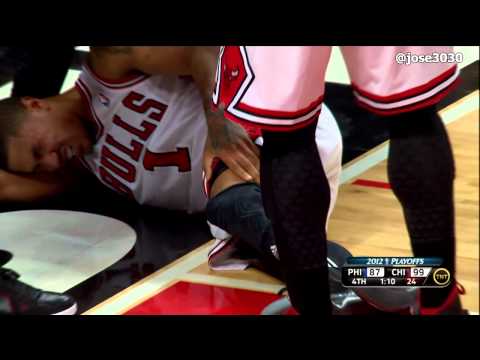 This was just announced on twitter via the Chicago Bulls:
Breaking news: Bulls guard Derrick Rose tore his Anterior Cruciate Ligament (ACL) and he is out for the remainder of the season.
Bulls need to make Rose  – who has suffered through groin, ankle and foot injuries in this season, even missing 27 games in all — and his health the number one priority.
GET HEALTHY!