This reminds me of a Katy Perry song: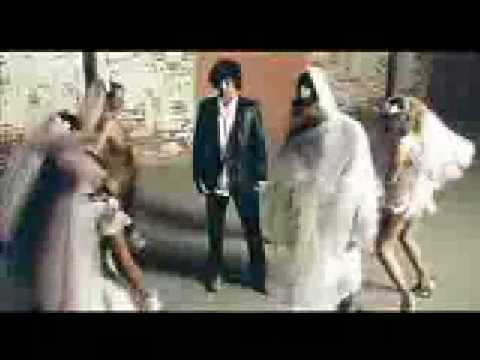 The Denver Nuggets are the very essence of Katy's song: They are hot and then they are cold; I fight with that team and then I make-up with them. They are a picturesque team – OF MEDIOCRITY!!!
So yes, they lost to the 14-40 New Orleans Hornets, AGAIN. This time 94-92, by the way, the Denver Nuggets should have not had a 11-point deficit to one of the worst teams in the league. Worse than that, they were out-scored by 9 points in the dreaded third quarter. I, along with many, can piss and moan about George Karl's lineups and his favorite type of ball: small ball, but when it comes down to it, the players are JUST AS MUCH to blame for such uninspired basketball play.
Folks, riddle me this: You loved George Karl at the start of the season when things were going swimmingly, George used many of the same lineups, the tandem use of Dre and Ty, Al Harrington down the stretch, Faried was getting limited minutes. Things were fine then, though, right?? Same lineups, for the most part, Faried is being used more, mainly because George has to, no Nene, throw in a combo of JaVale/Kosta/Mozzy in the mix and this is what fans have to watch. But it's different now? Of course, it is because the team is losing in a humiliating fashion, but that's NOT all on George Karl. These NBA players are paid to PERFORM under adversity and tribulations, but I can't say they can. Scratch that. I know they CAN NOT perform at the highest level under such adversity. It's been proven.
Let's move past the "Let's Fire George Karl" charade, and get to the heart of the matter: losing to subpar teams and more importantly, Western Conference teams. One of the Nuggets "leaders" fouled Gordon and did so by falling for an atrocious-looking pump-fake which sealed the game for the Hornets. Faried brought the energy, per usual, but is still making rookie mistakes ie. not boxing out, perimeter defense and he MUST fully unleash all of his aggressiveness. Ty Lawson was the best performer for Denver on the night, had a solid 22 points and 6 assists, but this should be a clear indication this team is NO WHERE near the type of play it needs to competitively compete in the playoffs. Denver isn't there yet. Not even close.
Al Harrington has become the lynching boy for *some* Nuggets fans, when he is trying to do what he is instructed to do, but remember, without his DAGGER 3-pointer, Denver would have never tied with New Orleans. However, Denver should have NEVER been down by 11 points to a team such as NOLA. Al Harrington, unless you are blind as a bat, is emblazoned with passion to win these games, he wants it, he's hungry for it, he tastes it, but the TEAM is mediocre! Al Harrington isn't LeBron James – He can only take Denver so far without the ENTIRE team coming together.
Let's put it this way, the Denver Nuggets made the New Orleans Hornets look like a title contending team. Yeah, that's how AWFUL Denver was.
Blame George Karl all you want, but the third quarter shooting speaks for itself: Denver was 7-for-23. Let me repeat that. 7-for-23. Abysmal. Horrid. Inexcusable.
As a fan, mediocrity and patchiness isn't enough FOR ME. Another one and done playoff round is not acceptable TO ME. This uninspired production by the ENTIRE Denver Nuggets squad isn't enough FOR ME. Coach Karl's generic excuses aren't enough FOR ME.
Denver Nuggets, I have a few words for you, WINS CURE EVERYTHING!
Mend my broken heart, baby.